Do people have sex on cruise ? To say they do is an understatement. One poll by cruise company Royal Caribbean found that 9 out of 10 of the people surveyed said that sex was their favorite cruise activity, 62% said they had better enjoyment at sea, and more than half were more likely to have sex on a ship than on land. Though the survey was on Royal Caribbean, it should be safe to assume that a lot of sex also happen on Carnival Cruise, more fun on Disney Cruise and even more sex on the Norwegian cruise. Sure, maybe it's just vacation fun or maybe there's something special about a cruise.
And sex on cruise can get pretty kinky, even if you're not on a Swinger's cruise. Another survey, this one by cruise blog cruzely found that 10% of those surveyed had had public sex on a cruise ship, with balconies being the most popular location.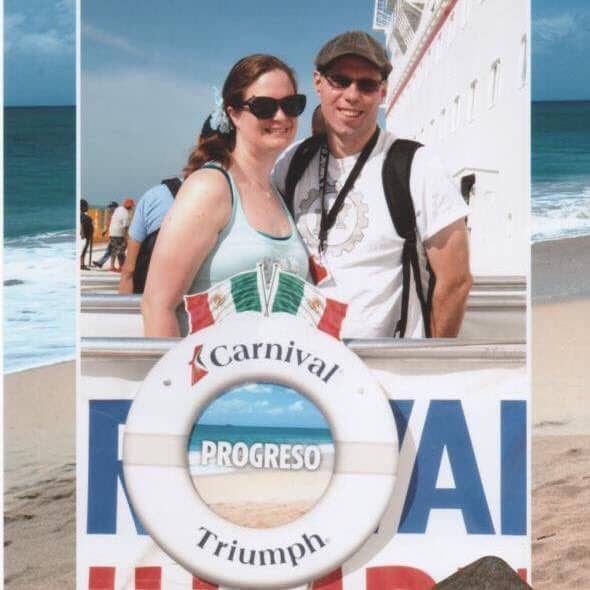 Why Do people Have Sex on Ship
There must be something about cruising that puts people in the sex mood. As someone said Cruise Ship is the business of pleasure, people paid money for it. They are therefore going to have sex on ship and much of it for that matter. And loudly.
First of all, it's a vacation and people usually set aside their inhibitions for a while as they relax and forget about home.
Second, most cruises are head to warm, tropical locations. That means fewer and skimpier clothes, which always helps.
Finally, the alcohol flows freely while on the ship, which helps spark the fire.
Where Do people have Sex on cruise
As a rule of the thumb the safest place to have Cruise Sex is on your cabin. However, in search of more thrill cruise goers tend to push the limits. I tend to agree that there are few truly private places on cruise ships where people can confidently have sex largely because they are not designed to have hidden places. They are designe to maximize the view of the ocean with lots of open railings and glass everywhere.
Also modern cruise ships do have literally 1000s of security cameras most of them focused on the open decks, looking for people getting too close to going over the side. It is mandate by law that ships must have these cameras, and that they record.
If you really feel compelled to have this thrill you might go to one of the top decks in the middle of the night and possibly find a stack of deck chairs that you can hide behind.
But even if you think you are getting away with it . In reality you are probably just making a porn video for the crew to enjoy the next day. Cruise ships like Harmony of the Seas, Oasis of the Seas, Symphony of the Seas, Carnival cruise ship, Allure of the seas, AIDAnova, MSC Meraviglia, MSC Bellissima, Spectrum of the Seas, Quantum of the Seas, Anthem of the Seas, Ovation of the Seas, Norwegian Bliss, Liberty of the Seas, Norwegian Escape, Carnival Vista, Carnival Horizon, Mariner of the Seas. All these cruise ships are big enough to have places where people can have sex other than in their cabin.
Contact Us Details
If you want to enjoy the cruise hookup, cruise fun and cruise sex etc then register your self. Click register
If you have any question then click here
Want to see what is cruise then check it and for general term of packages check it